Linguistics
Japanese Tutorial 2: A Stroke Order Anki Add-on
2 min read

[addtoany]

test
Note 8/23/2022: This is an older blog post containing information about using the Anki software to create flashcards for language learning.

Fluent Forever now offers a proprietary app that automates flashcard creation, letting you concentrate on your learning progress. Check out the 13 languages available in the app, and download it now to start your journey to fluency.
For our second Japanese tutorial, I want to show you how to install and customize a stroke order add-on for Anki, called Kanji Colorizer.
The Kanji Colorizer is basically a plug-in for Anki that allows you to type in a word in Kanji in one field of your flashcards: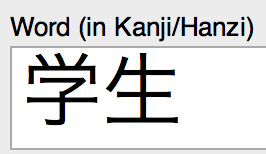 And it will spit out a *wonderful,* colorized/numbered stroke order diagram into another field on your flashcards: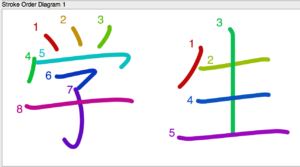 Aside from being a big time saver (I used to look up all my stroke orders at jisho.org and paste them into my cards), the diagrams themselves are better than anything else I've found online since they're so compact and easy to read.
The installation process has a few quirks to it and seemed best discussed in a video, so I've made another tutorial video to go over that. Enjoy!
(PS: Here's a link directly to the Kanji Colorizer page, or you can just copy/paste the add-on number, 1964372878, so you don't have to go looking for it.)
Japanese tutorial: Installing and customizing the Kanji Colorizer Anki add-on
And that is how you install Kanji Colorizer for your Japanese Anki flashcards!
Remember, you can now download the Fluent Forever app to speed up your flashcard-aided learning!
Find out how you can retain your vocabulary for longer with these 10 pro tips for the best way to learn Japanese.