Company
PFARD at Fluent Forever
5 min read

[addtoany]

test
What We Believe in and Why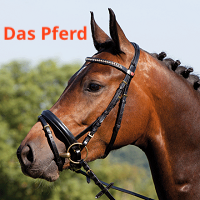 … sort of like Pferd, just spelled more awesome-ly…
PROACTIVE
We are a startup. We need you to actively take charge of your role, look for new ways to apply your skill sets, and keep us moving forward. This is not a place to browse through Facebook while waiting for instructions; we have awesome things to accomplish, and we need your help to make those things happen.
Do you see something that you want to lead? Suggest it, and if the team thinks it's a cool idea, go make it happen.
See something that's broken? Tell us. We'll fix it.
Are you leaving for holiday? Reach out to colleagues and help create an action plan, so that we get through your holiday with a minimum of disruption.
Overworked? Blocked? Unsure what to do? Tell us. We will find a way to adjust so that you can continue working at your best.
Having a hard day? Take responsibility for your emotional state. This means taking care of yourself, and realizing that you have the power to choose your next actions, even on a crappy day. Your choices affect both us and our customers. So ask: "Is my attitude helping my team or my customers? Is it helping me to be the person I want to be?"
FUN
Working at Fluent Forever is not about earning money on the daily grind; it's about actively creating an environment where we get to be ourselves, play, and create things that we're proud of.
We want to enjoy ourselves, whether that means posting silly language memes in Slack, celebrating each other's successes, or leading pet projects that we think are fun and promote our company goals.
We aim to bring fun to our customers and our colleagues in unique ways.
We will put in the effort needed to create and maintain a relaxed and friendly work environment
AUTHENTIC
Be honest, and be yourself. We are a group of diverse ethnicities, genders, orientations, religions, languages, ages, and interests. There is room for you – whoever you are – in our team.
Realize that the other members of our team have the same right. We aim for inclusion and acceptance. Don't censor yourself, but do act with empathy for colleagues who come from widely different backgrounds than your own. Then, extend those same rights and that same empathy to our customers.
Be emotionally present for your team and for our customers. This type of presence is a powerful message of respect that improves communication and strengthens relationships.
Authenticity applies to our products and sales strategies as well. We will not sell products based on fake promises of Fluency in 10 days! or Learn a language in your sleep. Our products are excellent because we take the time to make them pedagogically sound, craft them carefully, and test them well. We don't simply ask a marketing team to over-promise and hope that users don't notice.
RESPONSIVE
We're working on a variety of complex, interconnected projects in multiple time zones, with a variety of work styles and work schedules. The only way this works is when everyone is on their game, actively responding to messages and emails in a timely manner, and actively keeping the team updated on their status.
Keep track of your own tasks. If you don't yet have time for a critical task, or you've gotten behind in your schedule, that's life. It happens. Being responsive is about letting the rest of the team know so that they can adjust accordingly. This is challenging; it's hard to keep track of tons of things on to-do lists without oversight. But that's the skill set we need from you.
We use Monday.com to keep track of all threads of all of our projects. It is our lifeline in a choppy sea of startup chaos. Keep. Monday. Updated.
Taking time off? Don't answer work emails after 5pm? Totally fine. Let the team know in advance what to expect from you, and then meet those expectations consistently.
Make Their Day: If you see an opportunity to make a day better, do it. Find simple ways to serve or delight people in a meaningful, memorable way. It's about contributing to someone else's life – not because you want something, but because that's the person you want to be.
DIRECT*
*This doesn't mean rude! Don't be a jerk.
Be direct when things are bad. No one benefits from inaccurate information: not the employees, not the customers, not company leadership. If the CEO (me) screws something up, tell me. I'll listen to you. If you see something that should change, ask for that change. If you screw something up, let us know so we can work together and improve. When acting on this, do so with empathy but don't sugar coat.
Be direct when things are good. We recognize and celebrate excellence when we see it. We want our feedback to be representative of the (awesome) work you're doing, not just a list of the problems you need to improve upon. So if you or a colleague does awesome work, the whole team should know about it and celebrate it. Not because you need a spotlight (honestly, many of us are introverts), but because your work deserves recognition and the team benefits from seeing what excellence looks like.
Inspiration for PFARD comes from SEOMoz's TAGFEE Tenets.
Interested in joining our team? Check out our careers page!
SaveSave
SaveSave
SaveSave
SaveSave
SaveSave
SaveSaveSaveSave
SaveSave
SaveSave